El actor y creador canadiense de 'Rhythm and Flow', Jesse Collins, trajo la batalla del rap a Netflix
El programa, Rhythm and Flow alberga raperos Cardi B, Chance the Rapper y T.I. como jueces entre otros artistas legendarios que colaboran y ayudan a entrenar a los concursantes. Leyendas como Snoop Dog, Lupe Fiasco, Miguel, London on da Track, Ty Dolla $ign y muchos más.
Los tres jueces van en una búsqueda en Nueva York, Atlanta y Chicago con iconos musicales de su elección para encontrar al próximo artista desconocido para la oportunidad de ganar $250,000 sin ataduras.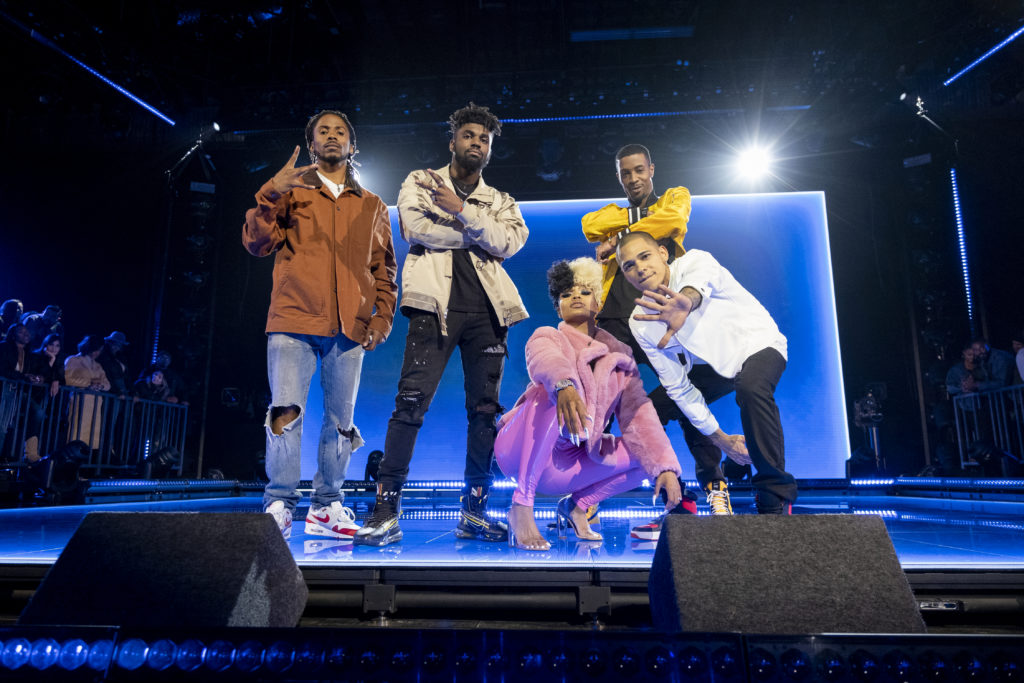 En cada episodio, podemos ver cómo los concursantes se preparan, dedican y se esfuerzan a producir contenido crudo, personal y estético que es fiel a quienes son y son juzgados en base a la producción y el rendimiento. Estos retos incluyen la composición de canciones, la actuación, la libre distribución y más creativos espacios que permiten a estos artistas expresarse.
Rhythm and Flow no solamente es otra competencia de la producción de la telerrealidad, es una forma de contar historias. Leyendas del rap como Tupac y The Notorious B.I.G contaron historias sobre sus vidas en el sistema del territorio del hombre blanco y su mensaje sigue viviendo en la industria de la música hoy en día y debido a ello este programa está abriendo puertas a personas que nunca pensaron ver fuera de ella.
Cada concursante viene de diferentes antecedentes y experiencias de vida que trae diferentes sentimientos nunca antes visto. A lo largo de los retos, algunos concursantes incluso tuvieron la oportunidad de continuar trabajando con productores legendarios y de continuar su carrera en la industria de la música.
Rhythm and Flow está disponible en Netflix con 10 episodios llenos de ritmos edificantes y conmovedores, y con historias sobre cada participante en cuales divulgan desafíos para continuar en la batalla del rap para subir de nivel. La segunda temporada se espera para el año 2021.