Artists from Pelican Bay State Prison open exhibit at Cal Poly Humboldt Reese Bullen Gallery on Feb. 16
Press release from Cal Poly Humboldt's Reese Bullen Gallery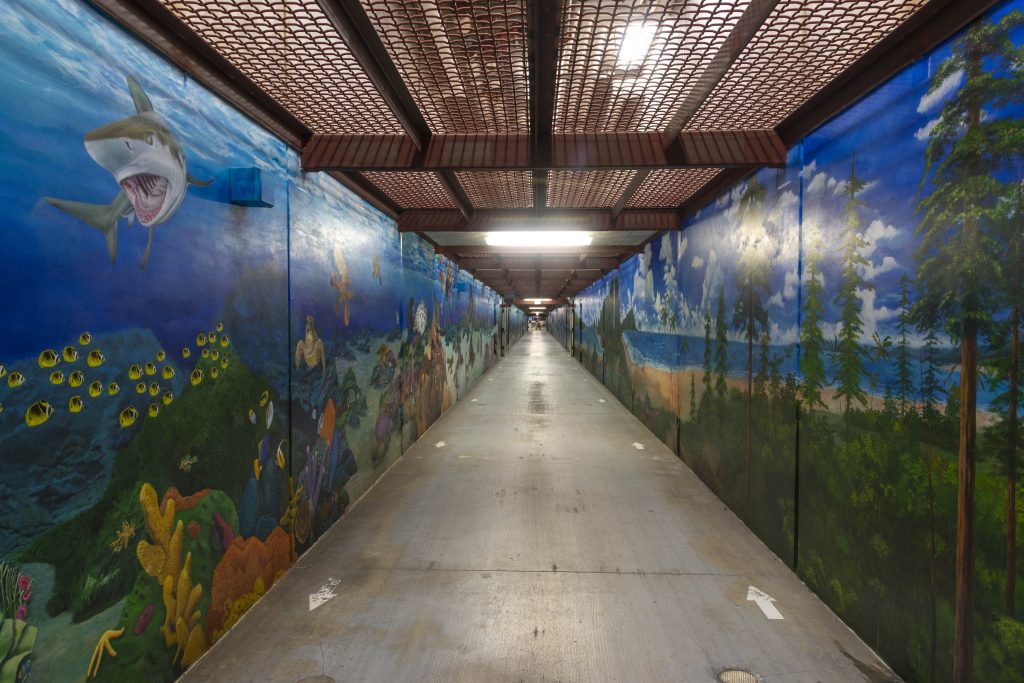 More Than A Number features more than a dozen artists from Pelican Bay State Prison located in Crescent City CA. showcased at Cal Poly Humboldt's Reese Bullen Gallery. The exhibit will run from February 16 to March 11, 2023. The public is invited to visit the gallery during open hours, or by appointment. The exhibition features paintings, papercraft, crochet, beadwork, drawings and carvings. The gallery also hosts large prints of the murals inside the yard at Pelican Bay State Prison, a chance to see more artwork most will not get to see.
An opening reception will be held Thursday February 16th from 4:30-6 p.m. at the Reese Bullen Gallery. Light refreshments will be served, along with an introduction to the artworks by Prison Arts Collective Humboldt Chapter organizers and a past program participant.
Since Spring of 2021, faculty and staff of the Art Department at Cal Poly Humboldt have worked to develop and maintain a chapter of the Prison Arts Collective (PAC) to offer arts instruction and material support for artmaking at Pelican Bay State Prison. The Prison Arts Collective, a statewide pairing of California State University Art Departments and state prisons, begun in 2013, operates through a belief in art as an inalienable human right. Our institutional partnerships are designed to foster creative self expression in the California Department of Corrections and Rehabilitation, such that people who are experiencing incarceration can have access to the transformative power of making and exhibiting art. Over the course of this show, we have the shared opportunity to showcase the creative endeavors of (PAC) participants at Pelican Bay, bringing their creations outside of that space to a broader audience.
Tentatively, an artist talk is scheduled with the artists of Pelican Bay State Prison for Thursday February 23rd from 2:30-3:30 p.m. in Art B 102 lecture hall and broadcast via zoom.
For more information please see updates and event information at artfilm.humboldt.edu/galleries.
The Reese Bullen Gallery can be found on the Cal Poly Humboldt campus in the Art Building, near the corner of Laurel Drive and B St. in Arcata. The gallery is open Wed/Thurs 12 – 6 p.m. , Fri 11 a.m. -5 p.m. , Sat 11 a.m. -2 p.m. Closed Sun/Mon/Tues.
Also open via appointment, please contact the Gallery Director at rbg@humboldt.edu, or call (707) 826-3629. Admission is free. Parking information is available at parking.humboldt.edu or (707) 826-3773.
More information on this exhibition is available at artfilm.humboldt.edu/galleries along with a forthcoming virtual tour of the exhibition. More information on Prison Arts Collective and how to support their efforts at www.prisonartscollective.com/