Campus and Community Dialogue on Race event starts Oct. 24
Cal Poly Humboldt is hosting Campus & Community Dialogue on Race for the 24th year. This year's theme is "Truth Telling For Liberation." CDOR runs from Oct. 24 to Oct. 28 and invites students, staff and members of the community to attend free of charge. The week-long event will take place at CPH, online, and at College of the Redwoods.
Frank Herrera, Social Justice Equity and Inclusion Center coordinator and a CDOR organizer, said the theme deals with a critical view of education.
"We wanted a theme to address social change, advancing racial equity and social change through truth-telling, and re-imagining pedagogy," said Herrera.
CDOR will also be hosting a liberation art event on Oct. 18 and 19 in the quad near the Depot.
CDOR will officially kickoff on Oct. 24 with a performance by Danza Ateca and a land acknowledgment.
Speakers
Udodiri Okwandu is a doctoral candidate at Harvard University studying the history of science. She will be giving a presentation called "Racism and Medicine: reconciling the past and present" over Zoom on Oct. 25 from 1 – 2:30 p.m.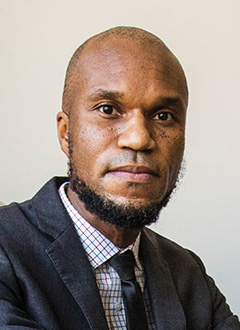 Cornelius Minor, a speaker and educator, will be giving a presentation titled "Teaching In the Age of Impossible" on Oct. 27th from 5 – 6:30 p.m. His latest book "We Got This" is available for check out on the first floor of the library.
Saul Flores, a photojournalist, philanthropist and speaker, will be giving a presentation called "The Walk of Immigrants." Flores is a photo journalist who documented his 5,328 mile walk from Ecuador to North Carolina, to raise awareness about the struggles of immigration. This presentation will take place on Oct. 24 in-person at College of the Redwoods Theater and over Zoom from 1:30 – 3 p.m.
Na Eun "Jiggy" Yoon is a motivational speaker who focuses on helping college students prioritize mental well-being over a high performance mindset. She will be speaking on Oct. 26 in-person at College of the Redwoods Theater and over Zoom from 1:30 – 3 p.m.
Some of the additional events hosted at CDOR include,
Dismantling the Police: A Critical Conversation on the Urgency of Our Times, from 10 – 11:30 a.m. in the Library Fishbowl
Racism is A Verb: Understanding Curriculum as Racial, from noon – 12:45 p.m. in the Library Fishbowl
Rooted & Rising: Twilight Los Angeles, 1992 Staged Reading & Talk-back, 7 – 9 p.m. in Studio Theatre Arts room 115
A full list of events and the schedule can be found at CDOR's website.