Animal Crossing: New Horizons, a slice-of-life masterpiece
"Animal Crossing: New Horizons" is a masterclass in real-time simulation games and a carefree virtual getaway from the reality that surrounds today.

Nintendo's fifth instalment in the main series is an exciting new chapter in the franchise. It makes vast improvements for the better and some fans have been clamoring for "New Leaf" back on the Nintendo 3DS.

Tom Nook's latest traveling venture, Nook Inc., gives the player the opportunity to take part of his Deserted Island Getaway package. Here, the player's villager character is transported to just that: an island of their own calling ready to be explored on their own to their heart's content and even give it a name.

Along with this, players are able to customize their own homes, catch bugs and go fishing, build an island town from scratch and use materials for new do-it-yourself crafting projects in real-time. Players can also use online play via Dodo Airlines to visit their friends on their islands for even more fun to help them with their projects and share materials.

The gameplay is simplistic and fun as the series has always been, but with small improvements for the better. Tools are easier to manage thanks to a wheel cycle as opposed to constantly pressing the directional buttons. Activities and menus are easy to navigate thanks to the in-game NookPhone, which puts them into individual apps.

One welcome addition is the Nook Miles system that allows players to earn miles doing tasks around the island, such as helping out neighbors, spending the in-game currency bells or creating custom designs for wear. One of the funniest examples was earning miles simply for getting stung by wasp and fainting, resulting in receiving 300 miles. These miles can be exchanged for new customization options, DIY recipes and a Nook Miles ticket.

Nook Miles tickets cost about 2,000 miles and allows players to go to the aforementioned Dodo Airlines to explore a mystery island. These islands can lead to new items not found on the player's own island, and depending on when you go exploring, ghosts ready to scare the player.

Crafting for DIY projects in-game never feels like a chore. It feels earned everytime heading to the workbench to create something new. The custom designs are akin to that in "New Leaf" and the spinoff "Happy Home Designer" and just as simple to design and share the creations. The only drawback is the lack of being able to use the Switch's touch screen for designs. Honestly, that's the only drawback of the game as a whole.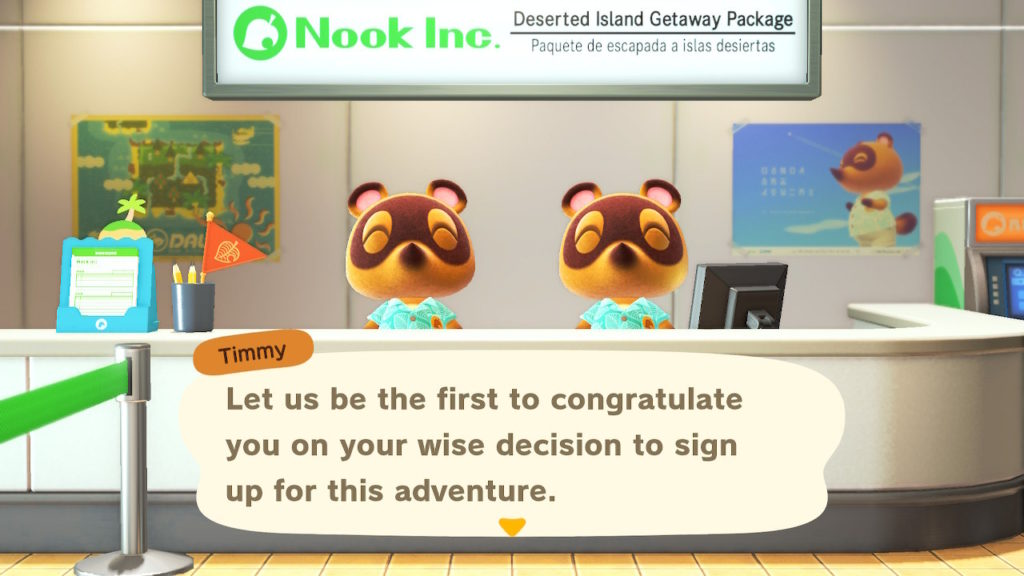 The visuals of the game amps up the vibrancy and laidback designs fans love into glorious high definition. The music itself is calm and soothing throughout and the environments have a lush charm in the vein of illustrations found in a children's book. It's a delightfully calm experience that is very much needed during our current time of uncertainty.

"Animal Crossing: New Horizons" lives up to its subtitle from a spectacularly well-crafted gameplay with new modes that never feel invasive. It carries over the joy and imagination many have come to love the series for and makes it even more magical. It's an experience that is sure to make every day visiting the world of Animal Crossing an absolute joy.
"New Horizons" is a modern masterpiece of video gaming.