Ballet Folklórico youth group plans to expand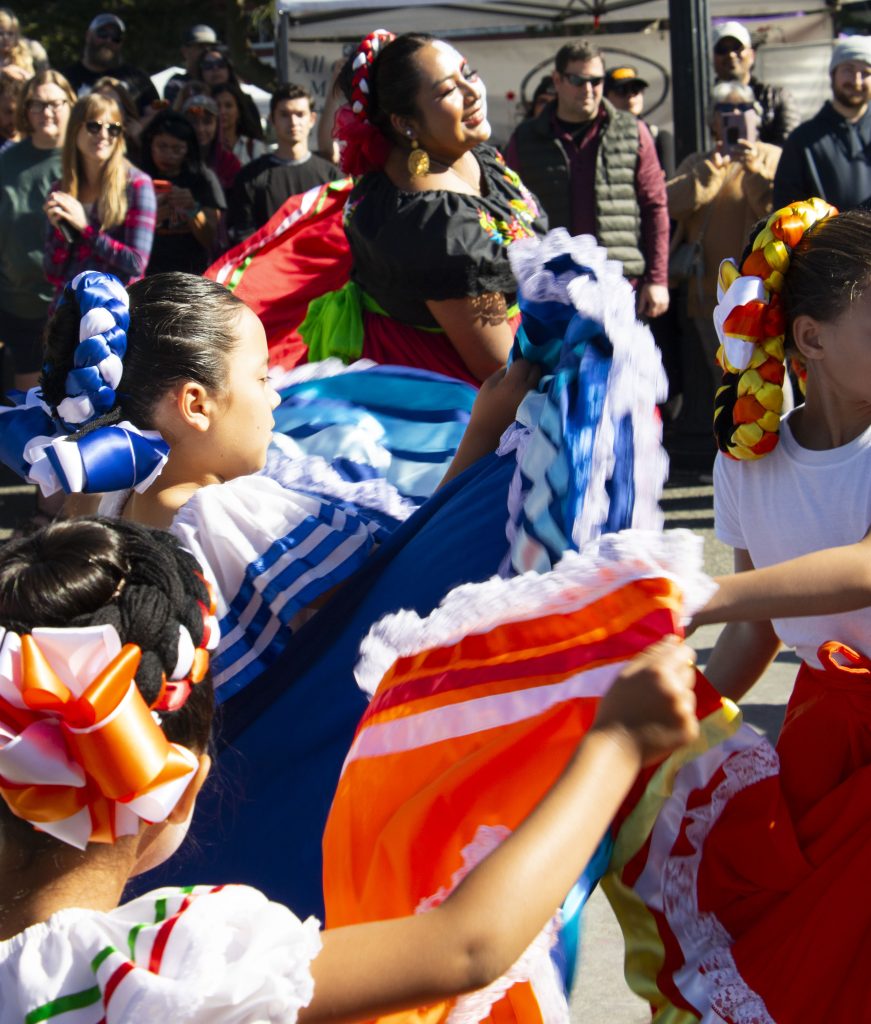 Children wave their colorful skirts high and proud as they giggle and clack their heels, dancing around each other on the wooden stage of the Arcata Playhouse.
Ballet Folklorico Infantil de Arcata is a group that was started three years ago after the Pacific Union School's District English Learner Advisory Committee (DELAC)
wanted to start a culturally relevant dance group. Currently, the group is made up of 10 girls ranging from 5 to 11 years old and welcomes children of all ages to join. Most of the current dancers are students from Fuente Nueva, the bilingual K-5 school in Arcata.
The group is free to join and they practice every Sunday at the Arcata Playhouse and sometimes at Cal Poly Humboldt. They perform a few times a year, most recently at the Arcata Plaza Farmers Market on Oct. 28.
"We started at Pacific Union school and we are also in the process of making another ballet folklórico group," said Ballet Folklórico Infantil de Arcata teacher Kelly Ramon. "I've had parents from Eureka too that are wanting me to teach their students so it's been kind of expanding a bit to more students in Eureka."
Lucy Salazar is the president of CUMBRE Humboldt, a local nonprofit that was started four years ago to provide education enrichment to students, especially for Latine students. While there had been interest in starting the group earlier, COVID-19 slowed the process down until summer of 2021.
"One thing since the beginning I've always wanted to make happen is for the ballet folklorico club at Humboldt to be like the big brothers and big sisters to these younger kids," Salazar said.
Salazar connected with Elizabeth Rivera, who was the ballet folklórico professor at Cal Poly Humboldt at the time. Rivera helped connect them with the club Ballet Folkórico de Humboldt president, Carana Sedano who became the first dance instructor for the youth group until June of 2022. She helped recruit their current instructor Kelly Ramon.
Ramon is a sophomore at Cal Poly Humboldt, majoring in software engineering and minoring in child development and started teaching the children's group September 2022.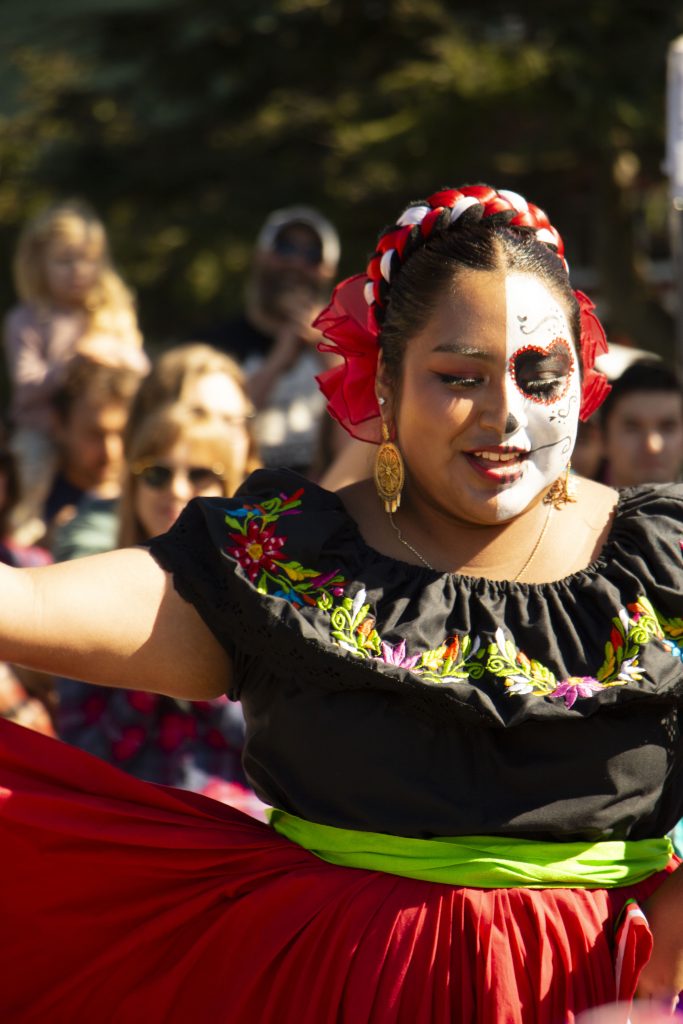 Ramon has been involved in baile folklorico since she was about 5 years old. Ramon fell in love with dancing and performed folklorico and international dance before switching to focus on traditional dances from Oaxaca, Mexico where her family is from.
"I think it's important to teach younger children about the culture and it's been good," Ramon said. "Teaching kids is pretty difficult."
When Ramon was 11 years old, she was advanced enough to help teach younger students dance. She said that she has always talked about wanting to have her own group since a young age but never imagined it becoming a reality.
"The students are always excited coming to practice," Ramon said. "Their first big event was Festejando Nuestra Comunidad, we spent a while practicing for that. They're always excited, they're like 'When can we do more shows? We want to do more shows.' I'm also currently looking for more locations where they can be performing because I think for them the most exciting part is holding the skirts, getting to fling it around."
Yvonne Cabrales is one of the moms who sits excitedly watching her children dance. She and her husband signed up their three daughters ages 6, 8 and 11 to be in the group in the spring of 2023.
"I was participating in Baile Folkloricowhen I was that age and I have a lot of really happy memories from doing it every year when I was little," Cabrales said.
Cabrales explained that both she and her husband have a childhood connection with dance and wanted that for their daughters. Not just for dance but for the cultural connection as well.
"Ese aspecto cultural de aprender más sobre su cultura y como eso de ser parte de un grupo aquí local que está conectando con tradiciones," [translation: "The cultural aspect of learning more about their culture and how to be part of a group here locally that is connected with traditions"], Cabrales said in Spanish.
For more information about getting involved with the Ballet Folklórico Infantil de Arcata, contact CUMBRE Humboldt at cumbrehumboldt.org.