Soul and classical music harmoniously mix with the whine of power tools as volunteers tear down the yurt at Humboldt State University's Campus Center for Appropriate Technology (CCAT).
Since the late 1970's, this sustainably built yurt has been a monument at CCAT, however, at the time of it being built, the cultural significance was not taken into account.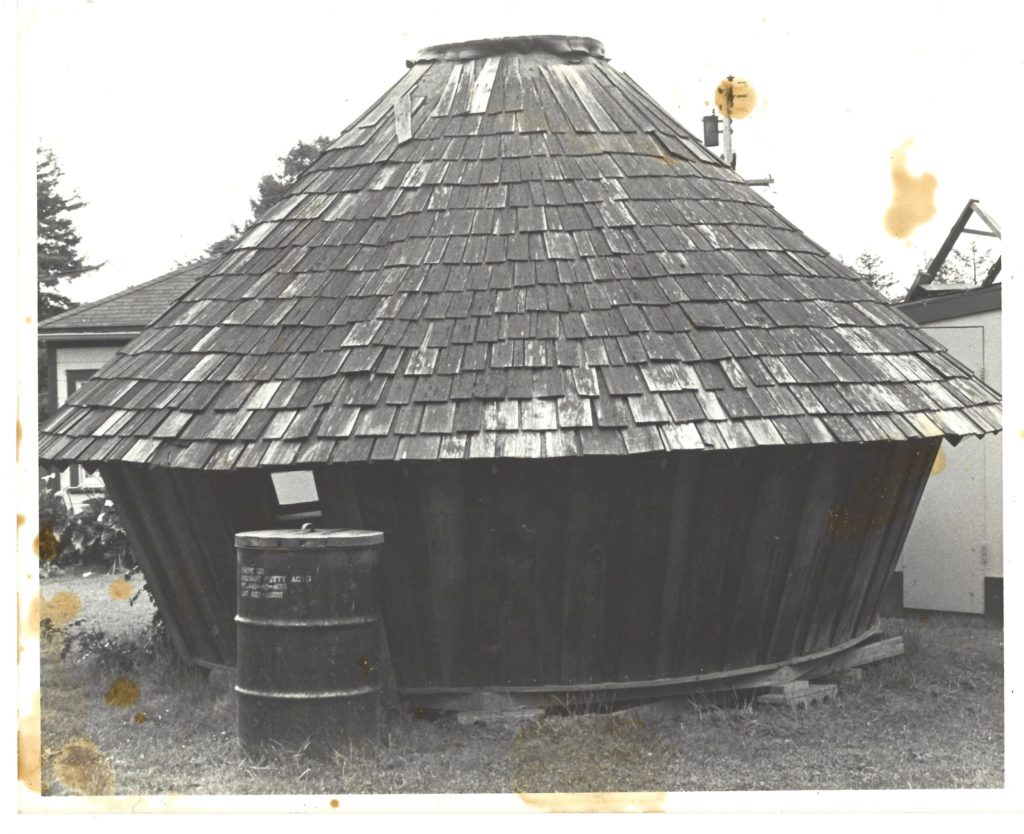 After being notified by friends at the Social Justice, Equity and Inclusion Center (formerly known as Multi-Cultural Center), one of the CCAT co-directors, Klara Hernandez, learned that yurts are built after Mongolian structures.​​ They are round structures traditionally covered with skins or felt, with wood or bamboo walls, and a door frame.
Hernandez then realized that having the yurt at CCAT is a form of cultural appropriation. In the past, CCAT has been known to be a predominantly white space and Hernandez is doing whatever she can to decolonize and change their previous reputation.
"It's hard because people have a lot of good memories in the yurt," Hernandez said. "I loved it, but why does it have to be from Mongolia?"
Since early November, CCAT started up their volunteer Friday's where volunteers have been working to disassemble the yurt. Their goal is to have it completely down by the end of the fall semester.
Abbey Ramirez, another CCAT's co-director, and many others are happy to take it down. They will be repurposing the materials for other projects.
"CCAT is a constantly evolving place and through this point of our evolution we are coming to a point of wanting to be action oriented with decolonizing," Ramirez said. "Through taking down the yurt we are showing solidarity."
Since its resurrection, it has been a place to meditate, make art, drink tea and listen to music.
"CCAT is listening and willing to acknowledge previous mistakes with white washed green environmentalism," Ramirez said. "We are willing to learn and willing to change."
Deepti Chatti, a member of CCAT's steering committee and assistant professor in the Environmental Studies Department, declined to comment about the yurt removal.
Once the yurt is fully disassembled, the land it sits on will belong to the Native American Studies Food Sovereignty Lab at HSU. Hernandez wrote a letter designating the land for the lab and got signatures from volunteers at CCAT to finalize the decision. They will have several garden plots to grow vegetables and herbs.
"They're going to start gardening very soon," Hernandez said. " With that, it feels even more wrong to have the yurt here. We would love to encourage them to build their traditional Wiyot house here. I know they want to build a green shed."
Correction: In the print edition, CCAT staff originally reported that the yurt was built in the late 1980s. They have since confirmed that the yurt was actually built during the 1970s.