Annual Security Report Released to Public
Clery Act Report shows recent crime statistics at HSU
Humboldt State University released the 2019 Annual Security Report, which contains The Jeanne Clery Disclosure of Campus Security Policy and Campus Crime Statistics Act report from 2016 to 2018. In it, HSU students and staff can see positive and negative trends that have occurred.
"The safety of HSU is a campus-wide effort, and we invite you to read this information and be a participatory member in our University community, working cooperatively to provide a safe educational setting," President Tom Jackson Jr. said within the report.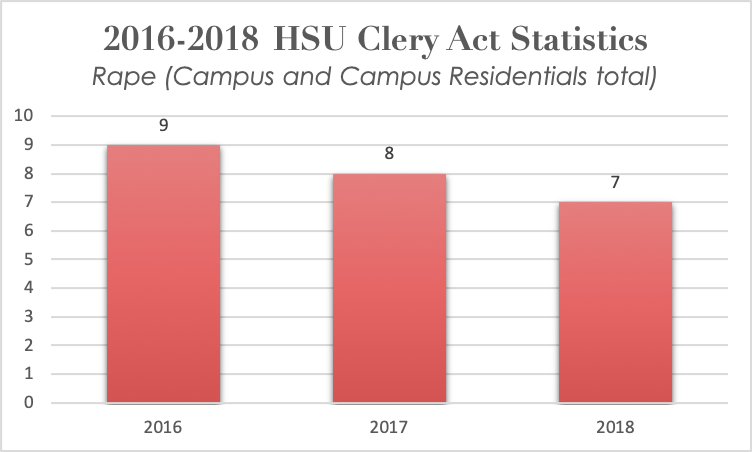 According to the guidelines of the Clery Act, an annual report must be released and available to be viewed by the public by Oct. 1. Each report contains a breakdown of what crimes were committed and where, ranging from alcohol and drug infractions to more serious crimes, such as burglary and rape.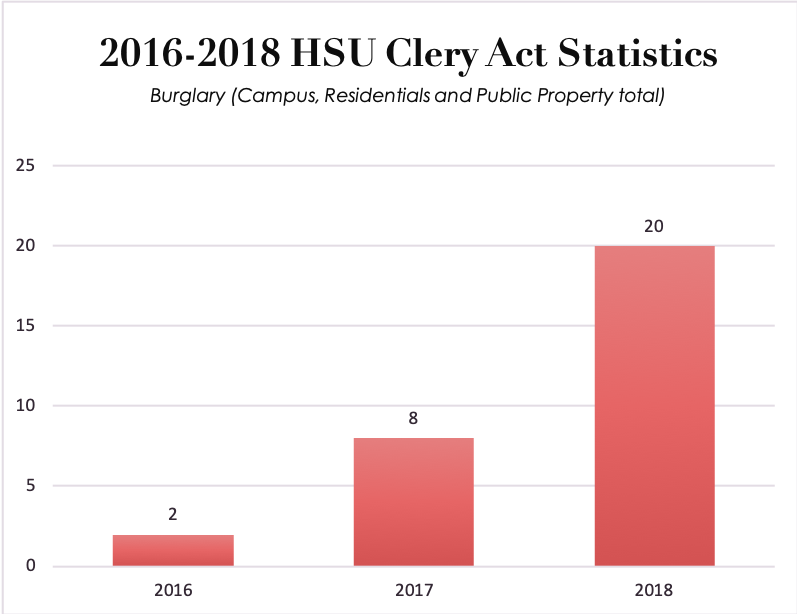 A notable trend was an increase in burglaries in campus residentials from one in 2017 to seven in 2018, though the report does not detail the value of the objects stolen or if the perpetrator was caught.
Both liquor and drug referrals on campus saw a decrease dropping from 115 and 189, respectively, to 70 and 141.
2018 also saw two race bias acts of vandalism after no reported incidents occurred in 2017, but no location was given for these events.
The full 2019 report was emailed out to all students and faculty, and can also be found at the Humboldt State University Police Department's official website, the 2018 and 2017 reports can also be found here.