Humboldt surfer donates gear to kids in Mexico
Arturo Tamayo's life growing up in the city Acapulco, a major seaport in the state of Gurrero in Mexico. The city is located in a tropical bay with lush jungles and abundant waters.
Tamayo's love for the ocean came from growing up in his hometown, which made him take up surfing, engulfing himself into the surfing community. He moved to Humboldt County in 2017 after meeting and dating his now wife, Kinu. The couple currently have three children, for which Arturo mentions they are officially "Humboldt Kids."
In late 2018, the family took a road trip to Mexico. Growing up in the country, Tamayo understands and recognizes the need that small coastal communities require. The couple decided to bring along with them used surfboards and surf equipment from their friends to a low-income community near Acapulco. It was also a collaboration with Surfeando Sonrisas, a nonprofit supporting kids with disabilities.
The People Surf Project was formed after the trip "to bring free surfboards and equipment to kids in impoverished regions in Mexico, to motivate them to stay healthy, out of trouble and connect with the environment," Tamayo said.
Currently the couple is working along with a small team of friends and the coastal beach communities in Mexico where the surfboards and equipment are being delivered to. The team is currently in the stages of fixing 70 boards and preparing them for delivery in the next few months to different communities down the coast such as Punta Abreojos Baja California, Mazatlan, Sayulita, Pascuales, Nexpa, La Saladita, Playa Bonfil, Chacahua and Puerto Escondido, according to Tamayo.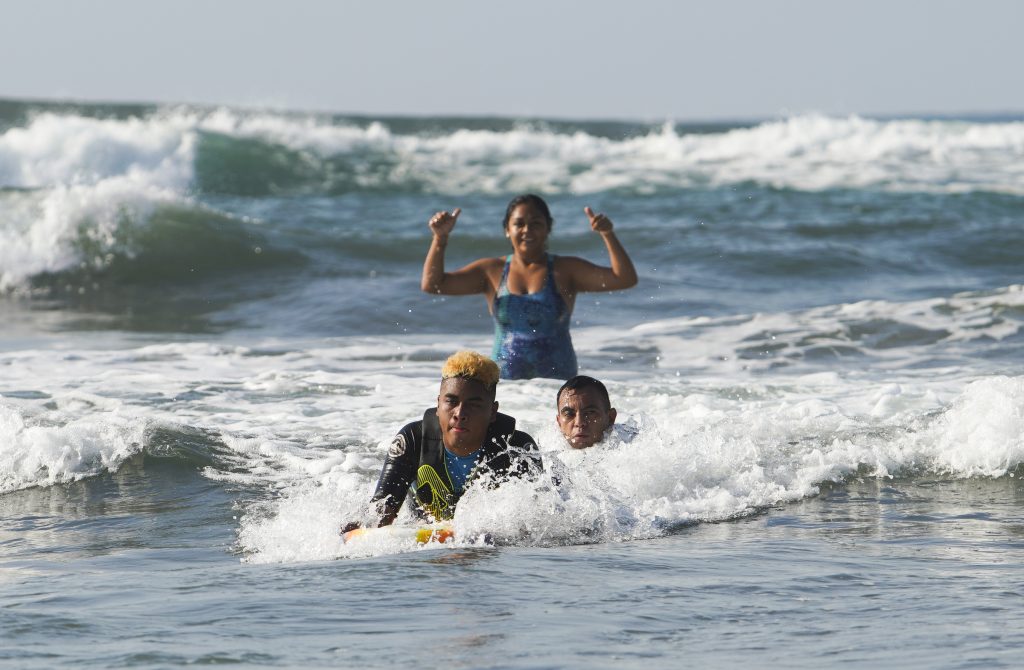 The project team members include Humboldt County locals as well as members down in Mexico.
Tamayo mentions that the reusing and repairing of surfboards is an environmentally-friendly option that keeps them away from the dump and could be repurposed for another surfer.
In the next two to five years, he hopes the People Surf Project will be able to deliver more than 150 surfboards to Mexico every year, expanding the relationships and creating positive changes within the beach communities.
Tamayo hopes to also create the first Summer Beach Program in Humboldt in the near future. Its main purpose is to bring kids, especially Black, Brown, Indigenous and diverse communities, together to learn surfing.
The People Surf Project currently has a few events and a GoFundMe where they received some donations to bring the surfboards down to Mexico.
To keep up with the People Surf Project, check out their Instagram @thepeoplesurfproject.