AACAE hires new permanent coordinator
HSU brings back alumni, Douglas Smith, to take new position
A Humboldt State University (HSU) graduation stole hangs from the bookcase that also holds an image of Josiah Lawson and a Marvel 'Black Panther' action figure at the office of the African American Center for Excellence (AACAE) new coordinator's office. Douglas Smith, a native from Los Angeles, has been brought back to Humboldt to help students navigate HSU and gain tools that he hopes will be of success to them after they graduate.
A transfer student at the time, Smith graduated from HSU in 2015 with a Bachelor of Arts in International Studies with a focus on Development. He also spent time studying abroad in Santiago, Chile, where the focus of his academic courses served as an experience of how to navigate different cultures.
"No, no, no. I I did not," Smith laughed, when asked if he ever thought he'd be back in Humboldt.
"But I think that about a year ago, I was like looking at my resume and all my jobs have been some form of education," he explained. "I was able to see this common theme of Education and working with youth and working with families, trying to give people tools. Education for me has been a vehicle. It's not the only vehicle, not the only way to get some place. But for me it's been something that's been huge in my life."
After graduating from HSU, Smith returned to Los Angeles to work for organizations that are dedicated in serving youth, who he says "often get left behind." One of those organizations is "A Place Called Home (APCH)." Based in South Central, APCH is a non-profit whom first opened its doors in 1993, to provide a safe place for gang affected youth of South Los Angeles.
"I would do outreach to different or other organizations in the community who are also serving this population of youth," Smith said. "I would go to schools or I would go to foster youth organizations," he added.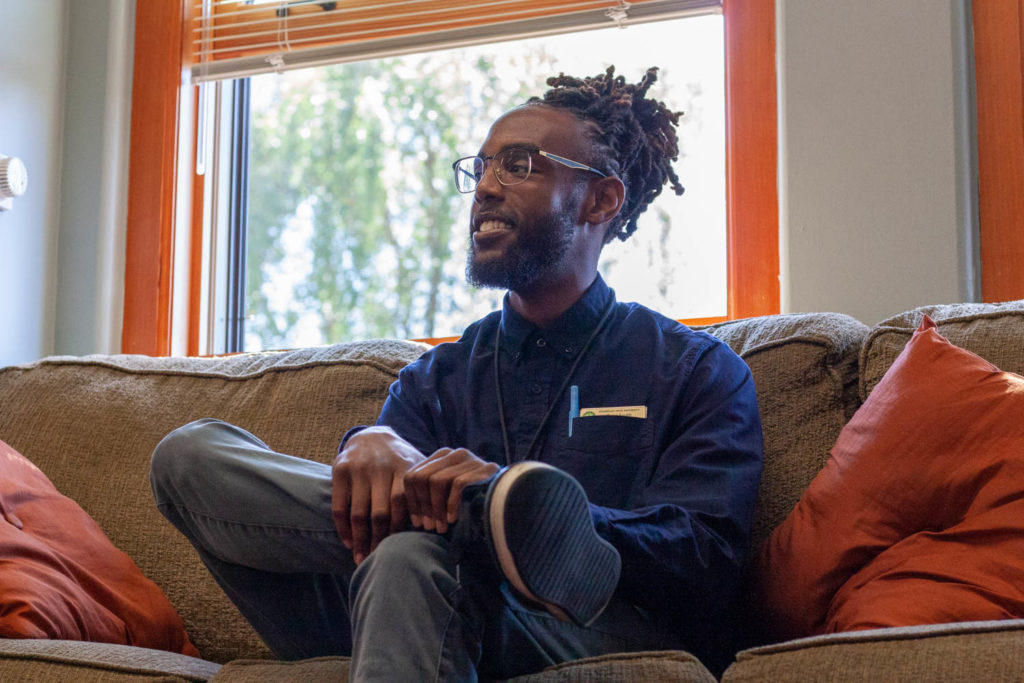 Any place in the community he said that was serving youth to get back into school or get a good job is where he'd spent his time trying to support them.
Being from Los Angeles, Smith hopes to bring a piece of home to HSU.
"In LA, and it doesn't always happen like this, but there are a lot of people who are trying to work together and collaborate together with different communities," he said. "We're trying to work together, whether it's addressing gentrification or it's addressing education. Different communities of people are coming together to address these things. So this is my role here on campus," Smith explained.
"I'm really drawing on that, on that collaboration."
Amid the AACAE not having a permanent coordinator for a while, Smith wants to assure students that he's here for them.
"I have a direct interest in them as a person. I care about them as an individual. That's my vision, not just about what happens to them here. I care about what happens to them here, but also what happens after they graduate," Smith said.
In 2015, after arriving back from his trip abroad, Smith participated in the first Black graduation at HSU, in which he recalls that he wished he had been more involved with the cultural centers that had just opened.
His priority now is to create an environment where students feel seen and they feel they like they belong.
"That's the focus," he said. "I'm here to help our students."