HSU Chemist Transforms into a Social Media Influencer
After hours of grading are done and the gloves and lab coat come off, the "Alchemy Queen" delves into his world of brushes and cosmetics.  
Humboldt State chemistry lecturer Jacob Greenberg, Ph.D, is "Alchemy Queen"— a self-proclaimed lip artist, makeup artist and fantasy drag artist on social media. In only two years, Greenberg has more than 8,000 followers on Instagram and has gotten recognition including the Popstar Cosmetics #vdaykisses2018 contest.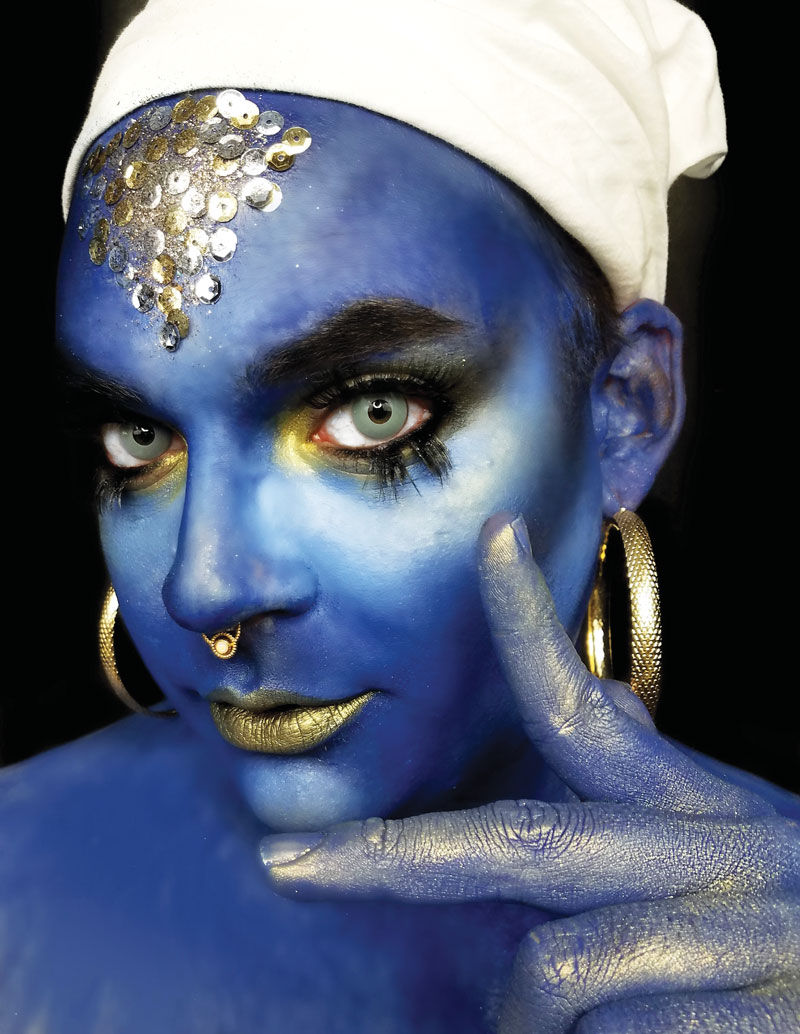 "It's kind of like two full time jobs, to be honest with you, but I still treat my makeup in the same realm where I do it for my own personal mental health," Greenberg said.
Greenberg has done freelance work for the independent film "Destination Unknown" and the Silicon Valley Pride festival. Major makeup companies like Living Dead Beauty, EK Cosmetics and Contact Lens Hub sponsor him as well.
The Scientist
Greenberg began to use makeup as an outlet to destress during his graduate studies at the University of Colorado Boulder, where he earned his doctorate in chemistry.  From there he applied to 60 positions to be a cosmetic formulator but did not land any.
He started teaching at HSU in the chemistry department in August 2017. Greenberg is still finding a balance between his makeup world and his teaching career.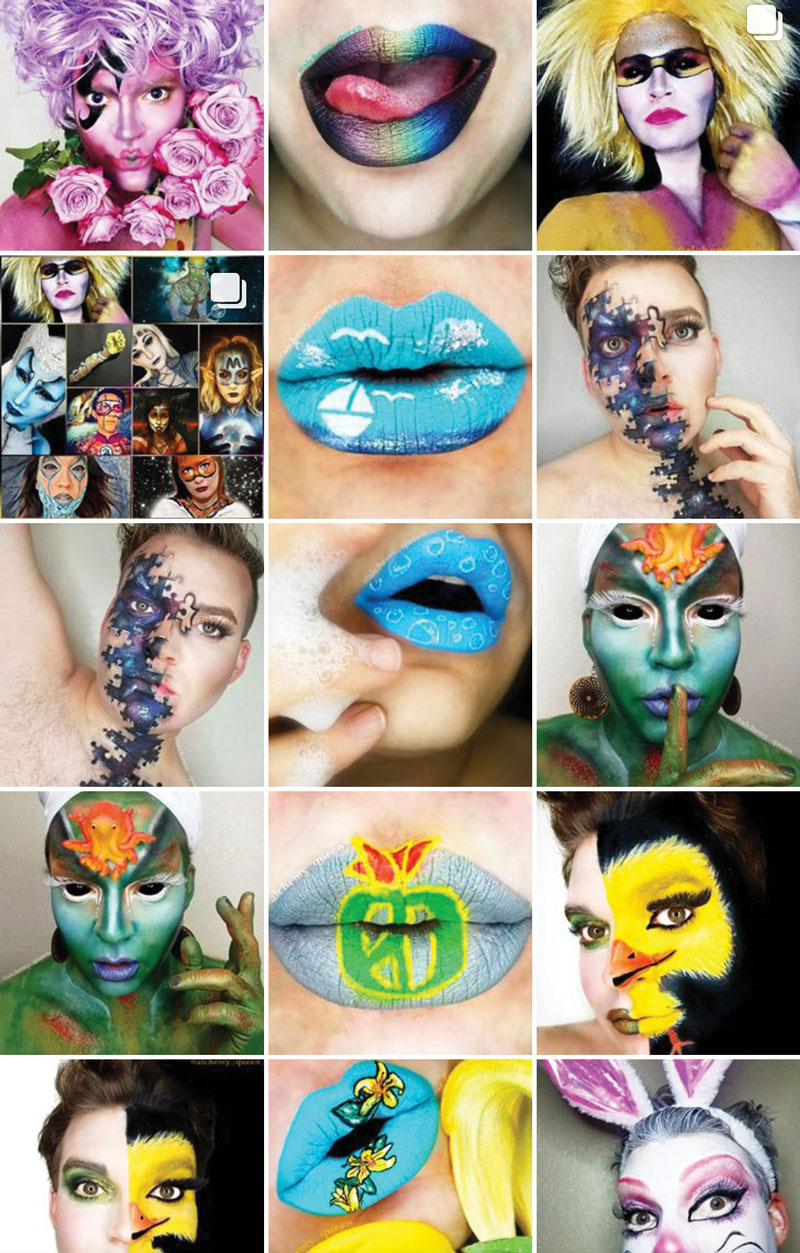 "I keep it very separate," Greenberg said. "The reason for that is because obviously being a drag queen comes with a bunch of other things that you have to consider. Men dressing up like women is not necessarily something that the entire world is accepting of."
Tara Caso, a cellular molecular biology major, first saw his makeup when he came to class as a drag queen on Halloween. She now works with Greenberg as a student instructor and says he is her favorite chemistry professor.
"I guess it is surprising to see a chemist to be like that," Caso said.
The Alchemy Queen
He chose the name Alchemy Queen from a combination of alchemy, which of course has to do with chemistry and the art of transformation and queen for drag queen.
Greenberg's first makeup looks were male glam drag-inspired looks, but now his main inspiration is fantasy makeup. With a makeup look taking an average of three hours to complete and lip art over one hour, Greenberg still manages to create 10-15 Instagram posts each month that are accompanied by inspirational mental health quotes.
Humboldt Haberdashery owner Amy Fowler collaborates with Greenberg by providing him with her handmade hats for his posts.
"He transforms into a definitely beautiful person, or beautiful artist, and I think he does some really unique work," Fowler said. "With his background as a professor and Alchemy Queen the name, I just thought that was a great combination."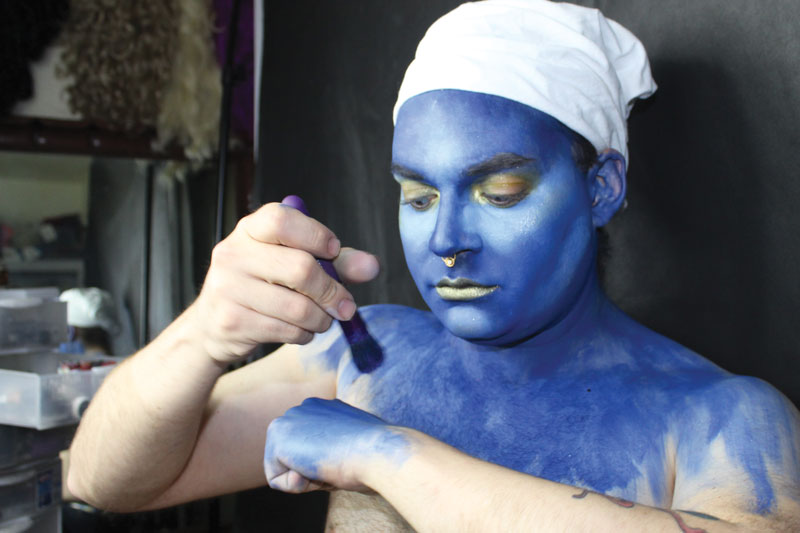 As his social media recognition grows, Greenberg aims to grow his following so that he can eventually have his own cosmetics line.
"I would love to make money doing this," Greenberg said. "It's something that I love to do and it would be great if I could turn my hobby into something that could be a career."
You can check out more of his work on Instagram: @alchemy_queen